Episodes
Wednesday Jun 01, 2022
Wednesday Jun 01, 2022
Paul Quickenden is the current Head of New Zealand for EasyCrypto. He's been active in the blockchain and Crypto sector for a number of years, consulting to numerous projects and helping them with successful capital raises and commercial launches.  Prior to that Paul was the CEO of Putti Apps, and held numerous roles in Product Marketing and Strategy within Spark New Zealand.  Paul is passionate about growing New Zealand businesses, helping us to stand out on the global stage, and make a difference to the lives of New Zealanders.
In this conversation we talk about: 
Recent market activity: everything's down but people are still buying
EasyCrypto expanding into overseas markets,
Their process for listing new digital assets - how do they decide what to list and their ethical considerations,
The TerraLuna crash and stablecoin depegging event,
The price of cheese.
Timestamps:
00:00 Intro
01:25 Current market conditions
06.08 Do market factors affect Easy Crypto?
09.13 People are still buying crypto 
13:45 Is crypto its own asset class?
15.03 Koura Investments KiwiSaver
17.37 EasyCrypto global expansion
20.58 On the Brasilian crypto market
22.30 Lightweight NZ exports
26.56 Banking as an export & the regulatory aspects
30.52 Ethics around coin listings & approaches to risk
36.46 Terra death spiral
41.27 EC circuit breaker
47.38 BCNZ
51.33 What's next for easy crypto?
54.50 Rapid fire
56.43 Fin
Some notes from the show:
EasyCrypto's expansion overseas https://www.rnz.co.nz/news/business/452991/easy-crypto-secures-17m-backing-from-investors
Koura KiwiSaver Scheme https://www.kourawealth.co.nz/
Terra Death Spiral https://blockchain.org.nz/2022/05/17/crypto-market-plunges-hard-and-fast-investors-are-spooked/
Kindrik Partners (prev. Simmonds Stewart) has free resources for startups: https://kindrik.co.nz/resources/startup-resources/
BCNZ https://blockchain.org.nz/ 
Contact Paul:
LinkedIn
EasyCrypto
Find Jeff:
Twitter
LinkedIn 
The BCNZ Pod:
Website https://bcnz.podbean.com/
Apple Podcasts
Google Podcasts
Spotify 
iHeartRadio 
YouTube 
Media Enquires:
team@blockchain.org.nz 
Recorded at blockheight 737904. The BCNZ Podcast was founded in 2022 by Jeff Nijsse and Bryan Ventura.
 
Monday May 09, 2022
Monday May 09, 2022
Kia Ora and welcome to the very first episode of the Blockchain New Zealand Podcast. I'm Jeff Nijsse and today I'm talking to Jonty Kelt. Jonty is the Founder of Fantail Ventures, a venture capital business that has invested in some of the biggest names in crypto, including Kraken, Ledger, Stacks, Yield Guild Games, and Uniswap, just to name a few.
In this conversation we talk about: 
Jonty coming out of Otago University and getting his start in finance; and the role of education in tech;
He was building an online advertising business in the early days of the internet and his business was eventually acquired by google and we discuss the work culture at google in those days;
Jonty has strong feelings about blockchain adoption providing a financial lifeline to the underbanked, and how digital ownership is just getting started;
He's an advisor for the teams behind VeVe–the NFT marketplace, and also Altered State Machine, the non fungible intelligence protocol;
We wrap up with Jonty's views on blockchain regulation in New Zealand and he gives us his thoughts on who Satoshi is.
Timestamps:
01:47 From Otago to NYC
04:58 Being a non-technical founder
07:03 Technology in education
11:55 Building an online advertising company
16:45 Google in 2008
20:54 Xero: a NZ success story
22:59 Fantail ventures
25:26 Advice for young entrepreneurs
26:58 Blockchain & income inequality
33:10 Bitcoin and debasement
36:00 Security & energy criticism
41:40 NFTs
47:46 Regulation in New Zealand
52:08 Rapid fire
Some notes from the show:
Peter Thiel Fellowship https://en.wikipedia.org/wiki/Thiel_Fellowship
No college degree required https://www.cnbc.com/2018/08/16/15-companies-that-no-longer-require-employees-to-have-a-college-degree.html
Google is ten years old https://www.theguardian.com/business/2008/sep/05/google.google
Jonty's talk at Kea New Zealand https://www.youtube.com/watch?v=wVfICUToQ58&ab_channel=KeaNewZealand
NFTs with your bank account (Tweet) https://twitter.com/provenauthority/status/1517166544270381063
Crypto Kitties https://www.cryptokitties.co/
Ecomi & VeVe https://medium.com/ecomi/ecomi-advisors-introducing-jonty-kelt-2264026e0f97
Immutable Layer 2 for Ethereum NFTs https://www.immutable.com/ 
BCNZ https://blockchain.org.nz/ 
Contact Jonty:
Fantail Ventures
LinkedIn
Find Jeff:
Twitter
LinkedIn
The BCNZ Pod:
Website https://bcnz.podbean.com/
Apple Podcasts
Google Podcasts
Spotify 
iHeartRadio 
YouTube 
Media Enquires:
team@blockchain.org.nz 
Recorded at blockheight 734642. The BCNZ Podcast was founded in 2022 by Jeff Nijsse and Bryan Ventura.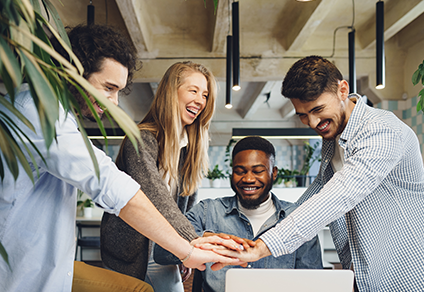 BCNZ
The Blockchain Association of New Zealand was established in 2016 as a membership based group to support and grow the blockchain and crypto community. It is part of the Tech Alliance ecosystem in New Zealand.
The Podcast
Founded by Jeff Nijsse and Bryan Ventura in 2022, the podcast is looking to highlight NZ based crypto & blockchain teams and people. This is an experiment in a crowded space, lets see what happens.
The Organisation
Blockchain technology is changing our understanding of transparency, authentication, trust, and contracts in the private and public sector. It is also accelerating the move towards a globalised society and many people believe it will fundamentally change how business and society operates. BlockchainNZ has undertaken to provide New Zealand organisations with opportunities for advancing knowledge around blockchain, connecting with the blockchain tech ecosystem and promoting awareness of its potential.
BlockchainNZ is an association of organisations and individuals that represent this rapidly emerging business sector and those engaged in the wider global Financial Services, IT, and public sector communities. BlockchainNZ members have come together to lead a programme of work, taking a key role in growing our country's capability to maximise the opportunities enabled by blockchain technology and address any challenges.
Our Team
BlockchainNZ is governed by an Establishment Committee and a working group of comprising of member representatives passionate about helping to grow the ecosystem.
Our Sponsor
EasyCrypto - Buy crypto in NZ safely and securely with no hidden fees.
Contact & Media Enquiries